Corporate History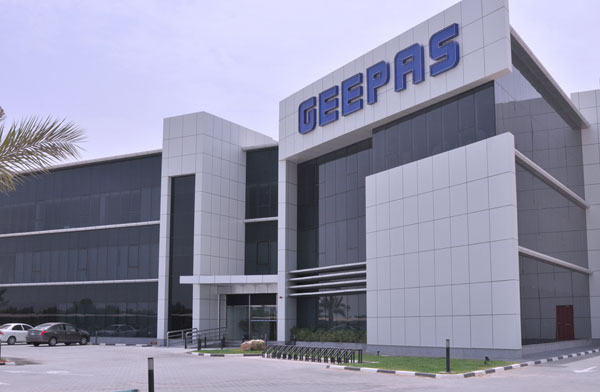 With a history of over 3 decades of business behind it, GEEPAS has become a household name in the field of Electronics. Currently available in 85 countries across the globe, our extensive range of deliverables of over 1500 products caters to 360 degree requirements of a household.
GEEPAS stands as the world's largest Electronics brand portfolio and the only company which covers multiple segments like Entertainment Products, Home Appliances, Kitchen Appliances, Personal Gadgets and Lighting Products.
What was started in a humble way has evolved into a huge enterprise with over 3000 employees working in over 10 countries today. Our R&D division complies with every international norm and procedure in quality standards while producing top class products that could be called a judicious combination of Quality and Cost.
We are duty bound tuned towards introducing products that are consistent in quality, technology, innovation and that provides our customers, value for their investment. Today we strive not to satisfy our customers but to exceed their expectations through a solid after sales service backup, undoubtedly the best in the world.
GEEPAS is a constantly evolving brand experience and its success could be attributed to the long term vision of its promoters, the trained professionals that are the helm of affairs.
Some of the GEEPAS milestones are listed below:
GEEPAS is one of the world's largest Electronics product portfolios with over 1500 products in Consumer Electronics, Entertainment products, Home Appliances, White Goods, Lighting Products and Personal Care Gadgets.
GEEPAS flashlight is the largest Rechargeable LED Flashlight brand in the world, having sold over 14 million flashlights in 9 years.
GEEPAS has emerged as the new Multinational with its products being shipped to 82 countries across the globe with Africa and Middle Eastern markets in particular.
GEEPAS thrives on its phenomenal After Sales Service, with an extraordinary 5 day Service Turn around Time period, virtually overshadowing every other brand in the world.
GEEPAS could be one of the few brands in the world which has retained its customers with figures showing upto 74.3% of its customers having purchased more than 3 or more products from its brand stable.