Corporate History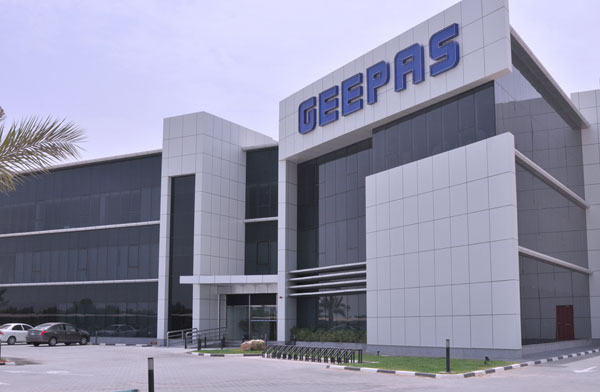 The flagship brand of the group, GEEPAS has become a household name for electronics over the last four decades. GEEPAS today boasts the world's Largest Electronics brand portfolio and is the only company catering to diverse segments like Entertainment Products, Home Appliances, Kitchen Appliances, Lighting Devices and Personal Gadgets.
The R&D division of GEEPAS complies with the most stringent international norms and procedures to produce world-class products that deliver quality, technology and innovation with value to customers.
Geepas has started its online channel geepas.com in 2020 to cater its online customers. At geepas.com we offer high quality, Genuine, Branded Products to our customers at attarctive prices with fast delivery. Currently we have started our online stores across Middle East and UK.
What We Do & Who We Are..
Over the last 40 years, GEEPAS has become a house hold name in the field of Electronics and Home Appliances.
The GEEPAS Portfolio
Entertainment Products
Home Appliances
Kitchen Appliances
Personal care Gadgets
Lighting products
Accessories & Power Tools
Sanitary Fittings
Ironmongery products
GEEPAS has over 1500 products in Consumer Electronics and Home Appliances and available in more than 90 countries worldwide.
GEEPAS has successfully served more than 500 million customers worldwide with a 74.3% retention rate. Geepas is available at over 20,000 outlets in its vast network across all GCC countries.
GEEPAS is the largest selling Flashlight brand with over 15 million units sold
GEEPAS takes pride in its phenomenal after-sales service G-care, with a 4 to 6 day turn around time available only at its service centers in over 25 countries worldwide.
Through the past winning years, GEEPAS has been recognized/certified by various authorities such as SASO (Saudi Arabian Standards Organisation), ESMA (Emirates Authority for Standardization and Metrology), ADQCC (Abu Dhabi Quality and Conformity Council), BIS (Bureau of Indian Standards), BPS Philippines (Bureau Of Product Standards), CE (Conformity Europe)