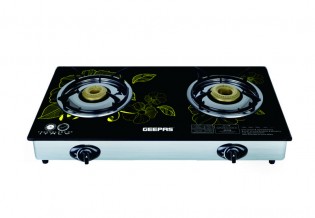 Kitchen Appliance - Gas Cooker
GK6853 is a home appliances equipment under the brand Geepas electronics.
Product Features
Auto ignition system : yes
GAS Type : L.P.G.
Product Size(mm) : Two Burner
Type : 70+45+90
Type : Double Indian Brass Burner
Stainless Steel Frame and Tray
Tempered Glass thickness (MM) : 8
Japanese piezo
Tempered glass cook-top
Heavy cast iron mixing tube
Fuel efficient brass burners
Product Support
Please call us at 800-433727 or any of the telephone numbers listed in the Contact page and our personnel would happily assist you.
Watch TV Commercial