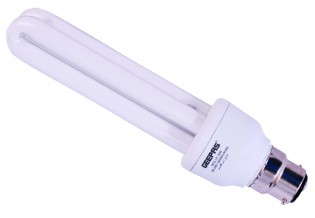 Lighting Devices - Energy Saving Light
GESL121 is a lighting device under the brand geepas electronics.
Product Features
Type : Energy Saving Light
Ferro Hi Fo Technique introducing
High frequency oscillator technique
Natural bright light 10 times brighter than the normal lamps
Giving 120W output- 20W. 2'U'Tube.
Product Support
Please call us at 800-433727 or any of the telephone numbers listed in the Contact page and our personnel would happily assist you.
Watch TV Commercial