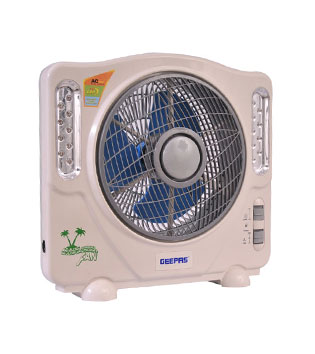 Home Appliances - Rechargeable Fan
GF927 is a home appliances equipment under the brand Geepas electronics.
Product Features
Power (Watt) : 22
Charging Time (hr.) : 18
Low Speed Duration Time (hr.) : 3
LED Lamp : yes
AM/FM Receiver : no
Product Support
Please call us at 800-433727 or any of the telephone numbers listed in the Contact page and our personnel would happily assist you.
Watch TV Commercial