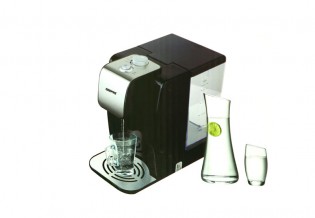 INSTANT BOILING WATER DISPENSER
GWD17015UK is Home appliances equipment under the brand Geepas electronics.
Product Features
Dispense and stop water by one knob; easy for operation
Plastic body with stainles steel and silver sprayed decoration
Energy saving; dispense boiling water in 5-8 seconds; 100% boiling water guarantee; 95 degree or above Variable temperature control to select desired water temperature: adjust from normal temp. water to 100°C
Dual colour indicators: turns in green when in working
turns red when short of water
Boil dry and overheat protection: two thermostats double safety anti-dry protection
non-working reset function
Rotatable spout for easy cleaning
Removable transparent water tank with clear water level mark
Detachable water drip tray with stainless steel cover for easy cleaning
AC: 220-240V 50/60Hz 2200-260W
Product Support
Please call us at 800-433727 or any of the telephone numbers listed in the Contact page and our personnel would happily assist you.
Watch TV Commercial