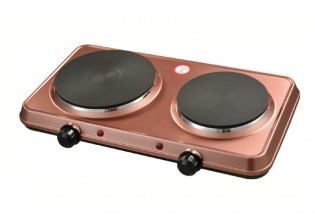 Double Hot Plate
GHP7587 is a Kitchen appliances equipment under the brand Geepas electronic.
Product Features
Plate Size (mm) : 187mm + 157mm
Adjustable thermostat control
Power indicator light
Overheat protection
Double cast iron plate: Dia. 187mm + 157mm
AC 220-240V~50/60Hz
Product Support
Please call us at 800-433727 or any of the telephone numbers listed in the Contact page and our personnel would happily assist you.
Watch TV Commercial