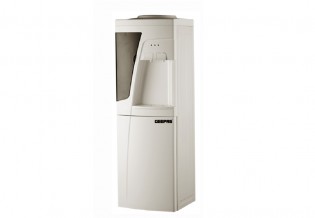 Hot & Cold water dispenser
GWD835 is a home appliances equipment under the brand geepas electronics.
Product Features
Type : Water dispenser
Cooling Capacity : 2.8 Ltr
Cooling Power : 95W
Heating Power : 420W
Cold Temperature :10-5C° C Cold Tank Capacity : 2.8 Litre
Hot Tank Capacity :1.0 Litre . Hot temperature : 95-85C Product size: 31x31x96cnn
Net Weight :13Kg
Cooling stsytem : Compressor cooling Voltage: 240-220V
60/50Hz
Product Support
Please call us at 800-433727 or any of the telephone numbers listed in the Contact page and our personnel would happily assist you.
Watch TV Commercial