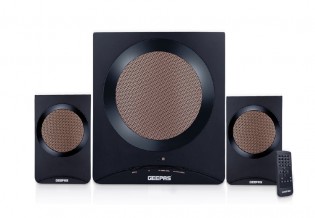 2.1 CH Powerful speaker
GMS8513 is an entertainment product under the brand Geepas electronics.
Product Features
Type : 2.1 CH Powerful speaker
USB/SD card reader : Yes
Remote control : Yes
Subwoofer : Yes
2.1 CH Powerful speaker
Bluetooth
USB/FM/SD Card
Remote control and panel control
Dynamic wooden subwoofer and speakers with powerful bass and full range rich sound.
AC 220-240V 50/60Hz
PMPO 20000W
Product Support
Please call us at 800-433727 or any of the telephone numbers listed in the Contact page and our personnel would happily assist you.
Watch TV Commercial