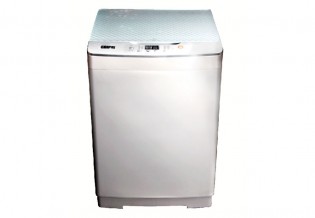 Fully Automatic Washing Machine
GFWM7800LCQ is a home appliances equipment under the brand Geepas electronics.
Product Features
Wash Power (Watt) : 340W
Capacity (Kg) : 7.0 kg
G.W. (Kg) : 33 kg
PP Cabinet Material
Stainless Steel inner tub
IMD Panel
General Fabric care
Stylish Design Power Wash
Bubble Maker
Automatic Power cut off AC: 220 -240V/50-60Hz 340W
Damping Lid 24 hours reservation
Net Weight : 29 kg
Gross Weight : 33 kg
Torque ( Max:NM) : X1.42
Spin Speed(RPM) : 800
Adjustable foot
Product Support
Please call us at 800-433727 or any of the telephone numbers listed in the Contact page and our personnel would happily assist you.
Watch TV Commercial