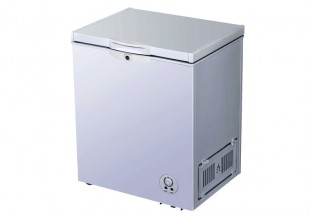 Chest freezer
GCF1555 is a home appliances equipment under the brand geepas electronics.
Product Features
Net Weight/ Gross Weight (Kg.) : 32.7 / 29.4
Capacity (L) : 150
Dimensions : 700*580*883mm
Color : White
inside condenser | compressor fan | lamp
Package size(mm):
Gross/net weight(kg) :
Power Source:
Product Support
Please call us at 800-433727 or any of the telephone numbers listed in the Contact page and our personnel would happily assist you.
Watch TV Commercial